Academics
UCPath online self-service portal is available 24/7 and replaces most of the functionality of AYSO. Paychecks and leave balances can be viewed and the following information updated:
Name, Addresses, Email Address
Emergency Contacts
Honors, Degrees, Licenses & Certifications
Employee Disclosures & Patent Acknowledgements / Amendments
Wondering where to find your information: AYSO or UCPath online portal? Click the icon to learn more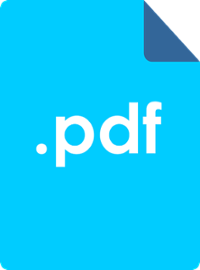 .
Paycheck & Direct Deposit
New Employee ID numbers printed on your Earnings Statement
Paycheck viewable in UCPath online portal 1 day before payday
UC Pay Card added as additional pay distribution option
Direct Deposit can be split - up to three accounts, one can be UC Pay Card
Paper paychecks mailed to home address (not available for pickup)
View earnings statement details here Your UCPath Paycheck (Academic)
Leave Balances
Leave Balances are displayed in the UCPath online
For those who accrue, Vacation & Sick Balances will display in UCPath online

For eligible Faculty (excluding Health Sciences), sabbatical credit balances are viewable at UCPath online
Benefits Enrollment
Benefits Enrollment takes place via the UCPath online. Employees can update benefits information for life events (marriage, baby, etc.).
Administration of HR data, Payroll, and Benefits information is done for all UC locations by a centralized service group in Riverside – the UCPath Center (UCPC). While local support is still available, employees are welcome to contact the UCPath Center in Riverside with questions about payroll, benefits, and general HR topics.
---
Key Considerations
We are no longer able to issue "on-the-spot" paychecks
Off-cycle paychecks are limited to exceptional circumstances; pay corrections will be issued on your next normal pay cycle
The cycle time for certain transactions, such as hires, leaves, summer salary, and terminations, is longer due to multiple processing points and earlier payroll deadlines. Please provide information to your staff well in advance of the effective date.
Pay is not dependent on the funding source being defined and UCPath will not automatically end jobs when funds expire. Please proactively communicate with your staff to avoid overpayments.
Due to approval routing and earlier payroll compute deadlines, it will be important to submit requests for summer salary, leaves of absence, and other transactions in a timely fashion.