What is UCPath?
UCPath is an initiative launched by the University of California to modernize and optimize our current human resource and payroll system, which is nearly 40 years old. We are leveraging modern technology and centralizing final acceptance of transactions to assure consistency, data integrity and policy compliance across the UC system.
UCPath Deployment Timeline
UC San Diego's go-live date is targeted for fall 2019.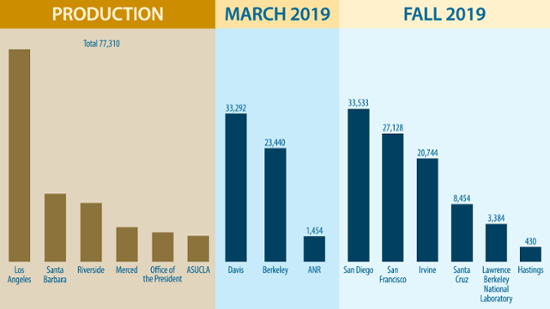 The UCPath Solution
Creating a sustainable, more integrated, and efficient environment is a key component of the UCPath solution. As we become more efficient in how we work together and share information system-wide, campuses will have greater freedom to focus on UC's core mission of teaching, research and public service.
WE'RE HITTING THE TRAIL!
Watch for UCPath 101 Roadshows coming your way June 2018 – December 2018. Join us for a quick overview, learn about changes, find out how you can get prepared and pick up an awesome free give-away. No registration required.
PPS CLEANUP UNDERWAY
To ensure conversion programs accurately convert UC San Diego's PPS data to UCPath data, cleanup is essential prior to deployment. Our UCPath Data Conversion Team is collaborating with individuals across campus as they track cleanup progress on 56 identified data items within our legacy systems and gather data that may reside outside PPS or legacy systems. This team will soon start the execution of milestone mock conversions with validation testing, the first is scheduled for July 2018.