UCPath online portal
As UC San Diego transitions to UCPath, most of the activities you currently perform in AYSO will also transition to the new UCPath online portal.  However, AYSO will not go away.  The graphic below shows you where to view, access, and update your information.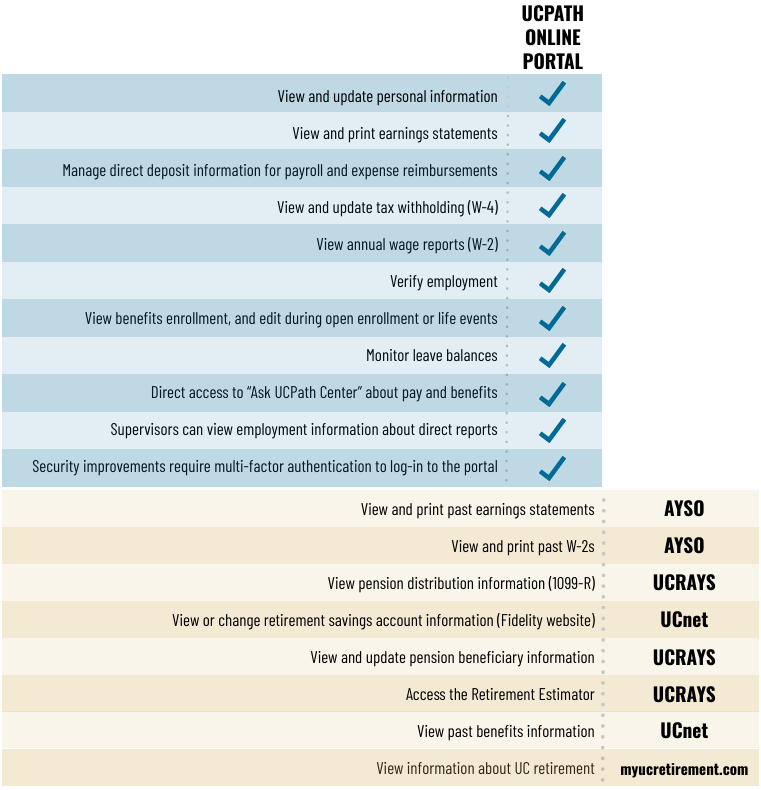 To downloand and print this information click here   .
---
Optimized for all your devices
The UCPath online portal provides 24/7 online and mobile access to information. Employees can use their desktop, laptop, mobile phone, or table.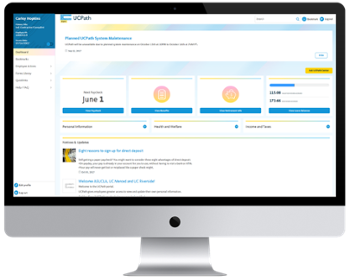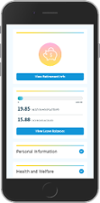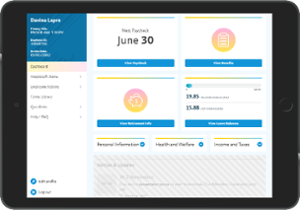 ---
Employee's online portal
Once UC San Diego is deployed, the employee Self-Service Portal will provide 24/7 access to personal information from your desktop, laptop, tablet or mobile phone. Employees will be able to view personal job data and payroll information; sign up for direct deposit; update tax withholdings; view/enroll in benefits; see vacation and sick leave balances; and more. 
Haz click en Portal UCPath para ver este video en español
---
Manager's online portal
Once UC San Diego is deployed managers will have a Self-Service Portal view that not only provides access to their own personal information, but also a user-friendly dashboard to key employee information for direct reports including home address, emergency contacts, absence balances and compensation history.