Transactional users are the backbone of UCPath. Their day-to-day processing of payroll, benefits and HR information is foundational to the workings of UC San Diego. This area contains resources and information to aid in their success.
Monthly Pay Cycle
Transaction Deadline: at 3 p.m.
Bi-Weekly Pay Cycle #1
Transaction Deadline: at 3 p.m.
UCPath Direct Retro Deadlines for Posting
---
JULY - DECEMBER
Final Local Approval Deadlines

PREVIOUS
Local Approval Deadlines


9/22 at 5:59 AM (W): MO/BW for posting in Sept.
10/18 at 5:59 AM (M): MO/BW for posting in Oct.
11/15 at 5:59 AM (M): BW for posting in Nov.
11/22 at 5:59 AM (M): MO for posting in Nov.
12/14 at 5:59 AM (TU): BW for posting in Dec.
12/20 at 5:59 AM (M): MO for posting in Dec.

Jul. 22: MO/BW for posting in July
Aug. 20: MO/BW for posting in Aug.
*
Direct Retro Note

: A DR that is final approved after DR deadline but before end of calendar month may result in mismatch between Acctg Period and Run ID.

 
ANNOUNCEMENTS
Click here to subscribe to weekly updates
---
UCPath Biweekly Email Schedule: The next update email will be on 10/20.

2021 Year-End Overpayment Recovery Deadline Approaching: The Internal Revenue Service (IRS) states that recovery of a payroll overpayment must occur in the same year as the overpayment. This overpayment recovery affects the employee's earnings and tax withholding record. All adjustment requests for overpayments occurring January 1 through November 15, 2021, must be submitted via UCPath by November 19th to ensure processing in 2021. Click here for more details.

REMINDER - UCPATH ALERT - HR Transaction Processing Delays: The number of transactions increases during the fall season. As of 9/20/21, the current UCPC processing time is between one to seven days (averaging five days).

NEW! Student Worker Access: Starting Oct 11, departments can request access for student workers to enter transactions in UCPath (they will not be provisioned to approve transactions). UCPath training must be completed first, the same as any other UC San Diego employee. After training is complete, use the UCPath Transactor Access Request Form on UCPath Support to request access. REMEMBER: When a student employee is granted access to UCPath, the department is accountable for the accuracy and confidentiality of transactions submitted by that student worker.

Open Enrollment: This year's open enrollment will start Thursday, 10/28, at 8 a.m. and end Friday, 11/19, at 5 p.m. This is a change from the usual open enrollment deadline of the Tuesday before Thanksgiving; however, this still allows more than three weeks to make benefit choices. UCPC will host informational webinars starting at the end of October, schedule coming out soon. For more information, visit UCnet.

NEW! Oct-Dec Topic-based Zoom Session Schedule: Scroll down to the Transactor Support section to view the topics, schedule, and URL. All sessions are on Wednesdays from 11-12 pm.

Campus Affiliates & UC Vaccine Mandate: New information about which campus affiliates are subject to the UC vaccination mandate as well as campus safety guidelines have been added to the UC San Diego Compliance webpage. These updates are relevant for temporary employees, on-site independent contractors, staff volunteers, visiting scholars, and more. Guidelines for additional groups and non-affiliates are being reviewed and will be added to this webpage once finalized. Direct any questions about UCSD CWR policies and guidelines to Central-HR Records.

Reminder - Staff Volunteers: Staff Volunteers (excluding those in Health Professional Schools) are considered Contingent Workers (CWRs) and must be entered into UCPath.  Volunteers are considered "Personnel" and are subject to the University of California COVID-19 Policy, with no exceptions or deferrals allowed locally. The "Reports To" field allows them to be displayed in UCSD's new COVID-19 Vaccine Mandate Compliance Dashboard.

Reminder - Undergrad/Graduate Student Employment – UCPath Webpage: We have an updated Undergrad/Grad Student Employee Webpage, please review if you hire undergrad and/or graduate student workers. UCPath and Campus Ecotime require employees to log in with an AD account associated with their UCPath Empl ID. For students, their regular student account or manually created departmental AD account will not give them access to these systems. Without a Student Employee AD Account, they will not be able to perform critical tasks, such as reporting hours worked, viewing earnings statements, and setting up direct deposit.
SYSTEM OUTAGE
---
| | |
| --- | --- |
| Date | Description |
| Every Sunday from 12 am to 6 am | UCPath system is shut down for regularly scheduled maintenance. |
| Friday, December 10 from 12 pm to Monday, December 13 at 6 am. | UCPath system will be unavailable during the Peoplesoft Upgrade Manager (PUM) Cutover. |
Where should UCPath transactors go for assistance?
---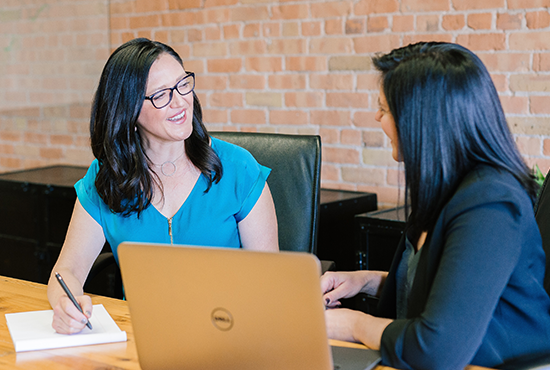 Need a Department HR contact?
Access our Dept HR Contact List.
For corrections or additions to this list, please email: ucpathproject@ucsd.edu.
Q&A Sessions
---
1:1 Appointments
---
Upcoming UCPath Topic-Based Zoom Sessions
---
Click this link to join https://ucsd.zoom.us/s/92947078341.
| | |
| --- | --- |
| Date & Time | Title |
| 10/20/21 - 11 AM | Payroll Requests & Processing Schedule |
| 11/3/21 - 11 AM | Effective Dates and Sequencing |
| 11/17/21 - 11 AM | Action/Action Reason Codes |
| 12/1/21 - 11 AM | Position vs Job Updates |
| 12/15/21 - 11 AM | Funding and Direct Retro Critical Concepts |
Find recordings of past sessions on the Review & Reinforcement page.
---
These local Job Aids and Quick References have been updated as of 10/06/21

These new KBAs were created and uploaded as of 9/22/21
UC-Wide Updated Resources
---
UCnet Publications & Fact Sheets
UCnet Webpages & Roadmaps
Retirement Summary Plan Description