Transactional users are the backbone of UCPath. Their day-to-day processing of payroll, benefits and HR information is foundational to the workings of UC San Diego. This area contains resources and information to aid in their success.
Monthly Pay Cycle
Transaction Deadline: at 3 p.m.
Bi-Weekly Pay Cycle #1
Transaction Deadline: at 3 p.m.
UCPath Direct Retro Deadlines for Posting
---
JULY - DECEMBER
Final Local Approval Deadlines

PREVIOUS
Local Approval Deadlines


9/22 at 5:59 AM (W): MO/BW for posting in Sept.
10/18 at 5:59 AM (M): MO/BW for posting in Oct.
11/15 at 5:59 AM (M): BW for posting in Nov.
11/22 at 5:59 AM (M): MO for posting in Nov.
12/14 at 5:59 AM (TU): BW for posting in Dec.
12/20 at 5:59 AM (M): MO for posting in Dec.

Jul. 22: MO/BW for posting in July
Aug. 20: MO/BW for posting in Aug.
*
Direct Retro Note

: A DR that is final approved after DR deadline but before end of calendar month may result in mismatch between Acctg Period and Run ID.

 
ANNOUNCEMENTS
Click here to subscribe to weekly updates
---
UCPath Biweekly Email Schedule: The next update email will be on 10/6.

UCPATH ALERT - Accruals for Monthly Employees on Paid Family Care Bonding Leave (PFCB): UCPath has identified an issue with monthly employees not accruing hours with earn code "PFL" that are on PFCB. This defect is actively being addressed (UCP-108798). Do NOT submit any additional requests for accrual updates related to this issue as final resolution will update all; completion date of updates expected to be Oct 18.

UCPATH ALERT - HR Transaction Processing Delays: The number of transactions increases during the fall season. As of 9/20/21, the current processing time is between one to seven days (averaging five days). UCPC is working extended hours and weekends to help manage the increase in volume. For transaction scenarios requiring escalation or special handling, please continue to follow established escalation models; transactions submitted within payroll processing deadlines do not need to be escalated as UCPC will prioritize these to ensure accurate payroll processing

UCOP NOTICE - Deadline for Vacation Accrual to Be Below Maximum extended from 10/1/21 to 6/30/22: Effective June 1 2020 through June 30 2022 policy-covered staff employees may receive up to an additional 25 months (instead of up to an additional four months) under PPSM-2.210 (Absence from Work) within which to take vacation leave in order to bring their vacation accruals below the maximum. Policy-covered staff employees will continue to accrue vacation leave during this timeframe. This policy change does not apply to represented employees.

UCOP NOTICE - Emergency Paid Sick Leave (EPSL) extended to 6/30/2022: Effective 9/16/21, the time in which to use EPSL was extended through 6/30/22. UCOP is in the process of updating the SHR COVID-19 Related Leaves Guidance and 2021 EPSL Notice and Request Form.

Topic-based Zoom Sessions: The 9/15 Ecotime Reports recording/ppt is available now on the Review & Reinforcement page of the website. The 9/22 session, I-9 & Tracker Integration with UCPath, will be available by the end of the week.

Reminder - Staff Volunteers: Staff Volunteers (excluding those in Health Professional Schools) are considered Contingent Workers (CWRs) and must be entered into UCPath with the Job Code CWR011. Volunteers active as of 9/1/21 were entered through Mass Hire transactions. Check that all your volunteers are in the system, with data in the "Reports To" field. Volunteers are considered "Personnel" and are subject to the University of California COVID-19 Policy, with no exceptions or deferrals allowed locally. The "Reports To" field allows them to be displayed in UCSD's new COVID-19 Vaccine Mandate Compliance Dashboard. Direct any questions about UCSD CWR policies and guidelines to Central-HR Records.

Moving forward, departments are responsible for entering/updating staff volunteers in UCPath and ensuring compliance with the vaccine mandate. For assistance in completing CWR transactions in UCPath, UCPC Job Aids with step-by-step instructions are available. Find the Job Aids by going to the UCPC Transactors Help Site and typing CWR in the search box. We also recommend reviewing our local Quick Reference: Understanding Contingent Workers.

REMEMBER: CWRs do NOT need a position unless they are officially supervising employees. CWRs DO need data in the "Reports To" field for vaccine tracking compliance. Policies regarding visiting scholars and visiting graduate students, fellows and academics without salary are still in discussion, more info coming soon.

Recommended Browsers for UCPath: For the best UCPath Online experience, please use one of the following web browsers: Google Chrome (Version 91), Firefox (Version 89), Microsoft Edge (Version 91), or Safari (Version 14). Note: Internet Explorer 11 is no longer a supported browser.

A Google Chrome fix is now available to resolve the ongoing issue with UCPath login. https://ucpath.ucsd.edu/for-transactors/system-updates-posts/google-updates.html.
SYSTEM OUTAGE
---
| | |
| --- | --- |
| Date | Description |
| Every Sunday from 12 am to 6 am | UCPath system is shut down for regularly scheduled maintenance. |
Where should UCPath transactors go for assistance?
---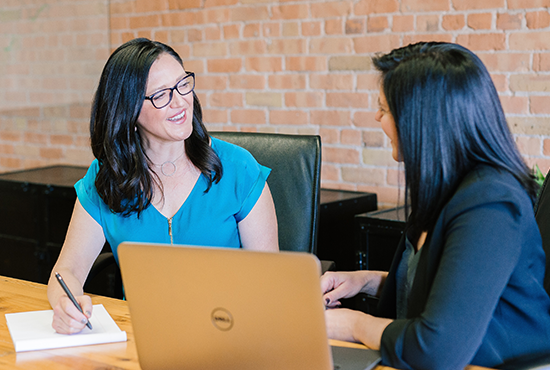 Need a Department HR contact?
Access our Dept HR Contact List.
For corrections or additions to this list, please email: ucpathproject@ucsd.edu.
---
These local Job Aids and Quick References have been updated as of 9/22/21

These new KBAs were created and uploaded as of 9/22/21
UC-Wide Updated Resources
---
UCnet Publications & Fact Sheets
UCnet Webpages & Roadmaps
Retirement Summary Plan Description