UCPath is Here!

Google Chrome Update: Due to a July 14 Google Chrome update an error message may be encountered while using Single Sign-On to access UCPath. Click for details and instructions on how to access the application.
UCPath is a brand-new, systemwide payroll and personnel system, and you'll have some set-up tasks to complete the first time you log in.
To access UCPath make sure you use the correct account:
Once you get through Duo and into UCPath, here's what you'll need to do:



With that out of the way, you are now able to use the new UCPath Online Self-Service Portal and here are some suggested things-to-do:


For biweekly employees:
For monthly employees:

---
NEW Employee ID
All current employees were assigned a new UCPath Employee ID during the conversion to UCPath. This number is viewable when logged in to UCPath Online, in the top left-hand corner of the screen. It is also printed on the earnings statement.
Existing UC San Diego Health employees using the clock in/out feature of EcoTime will continue to use their PPS Employee ID. New employees will utilize their UCPath Employee ID. At some point ALL employees will be transitioned to clocking in/out with their UCPath Employee ID. This timeline has not yet been determined by Health Timekeeping and IS.
---
First paydays in UCPath
Earnings statements will generally be available in UCPath the day before payday. For our first payday in UCPath (June 1 for MO and June 10 for BW paid employees), you will be able to view your UCPath MO earnings statements beginning at 8 am on June 1, BW viewable on June 9.

Compare the UCPath earnings statement with your last earnings statement prior to UCPath. Find your last earnings statement at: At Your Service Online (AYSO).
Statements in UCPath will have a new look and new employee IDs. Here is a sample of the new earnings statement format: Your UCPath Paycheck.
Don't have direct deposit? Wondering why your paycheck is not available on campus? All paper paychecks are now mailed to the home address you have in your personal profile on UCPath online. Checks are mailed, the day before payday, from a processing center in Arizona, meaning you could be waiting up to 5 days for your check to arrive. Avoid the delay by logging in to UCPath online and signing up for direct deposit today.
If you live on campus and decide to receive a paper paycheck make sure to follow the official UC San Diego home address format for students when updating your address.
Student Name
Box#
9450 Gilman Dr.
La Jolla, CA 92092-0100 
For more information about receiving mail visit Triton Link - Student Mail Services
---
Another option: The new UC Pay Card

The new UC Pay Card is a debit card that you can get without establishing a bank account, it does require a Social Security number. The UCPath Center will load your earnings onto your card every payday (with funds available that day) and you can use your card anywhere Visa cards are accepted. The ADP payroll services company will issue personalized UC Pay Cards at no charge to the employee. And, there will be no fees to use the cards at in-network locations.
The earliest you can sign up for a pay card is Monday, June 1. Find instructions, the application form, and a link to FAQs here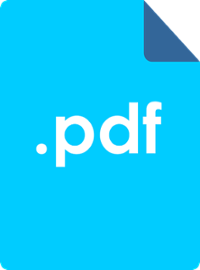 . Your card will not be available for the June 1 or June 10 payday.