Undergraduate and Graduate Student Employees
UCPath is the University of California's system-wide payroll, benefits, human resources, and academic personnel system.
UCPath online (Self-Service) is a self-service portal where employees can update personal information, view their earnings and tax statements, enroll in direct deposit, and much more.
ATTENTION Undergraduate and Graduate Student Employees
First time accessing UCPath? Student Employees need a Student Employee AD Account to access UCPath and Ecotime. Go to Setting Up Student Employee Active Directory (AD) Account for details on how to get a Student Employee AD Account before accessing UCPath.
Do you work at UC San Diego?
Remember to access UCPath, UC San Diego's human resources, and payroll system.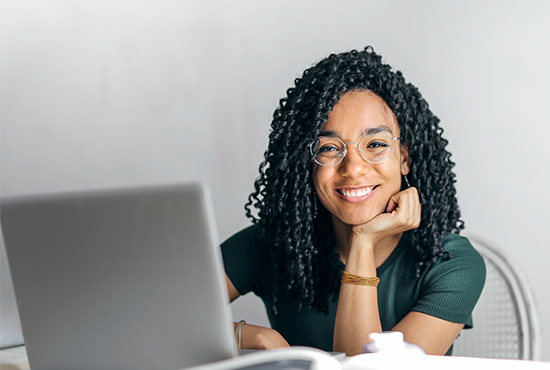 Student Employees FAQ
If you've done your onboarding appointment to complete new-hire paperwork and are cleared by your supervisor to begin, you may start work. However, if there's a short time between your onboarding appointment and your start date, your job record and employee ID may not be setup in UCPath yet, so there may be delays in your access to the UCPath Online Portal and online timekeeping systems.
Certain applications, like UCPath and Ecotime, require employees to log in with an AD account associated with their UCPath Empl ID.
For student employees, your regular student account or manually created departmental AD account will not give you access to these systems - you must use a Student Employee AD Account. Without a Student Employee AD Account, you will not be able to access UCPath and Ecotime to perform critical tasks, such as reporting hours worked, viewing earnings statements, and setting up direct deposit. 
Go to Setting Up Student Employee Active Directory (AD) Account for details.
There are three different options to receive pay:
Direct Deposit
UC Pay Card or
Paper Paycheck
We encourage you to enroll in Direct Deposit to avoid any pay delays as paper paychecks are now mailed on payday from a facility in Arizona. If you're already enrolled in Direct Deposit, you can make changes in
UCPath online
.
Login to UCPath online
Select Direct Deposit under 'Income and Taxes'
Add, update, or delete direct deposit information.
To add direct deposit information: enter the bank routing number, the account type, the account number, and the direct deposit amount or percentage.
The initial Direct Deposit set-up may take up to two weeks to become effective.
The new UC Pay Card is a debit card that you can get without establishing a bank account, it does require a Social Security number. The UCPath Center will load your earnings onto your card every payday (with funds available that day) and you can use your card anywhere Visa cards are accepted. The ADP payroll services company will issue personalized UC Pay Cards at no charge to the employee. And, there will be no fees to use the cards at in-network locations.
Find instructions, the application form, and a link to FAQs here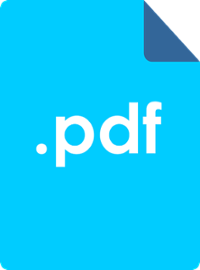 .
If you decided to receive a paper paycheck, make sure in UCPath your home address is the address where you would like the check to be mailed.
If you live on campus make sure to follow the official UC San Diego home address format for students when updating your address.
Student Name
Box#
9450 Gilman Dr.
La Jolla, CA 92092-0100 
For more information about receiving mail visit Triton Link - Student Mail Services
First, you should contact your Department Timekeeper or HR Contact to ensure your hours were reported correctly and on time.

Students employed in graduate academic titles should contact their hiring department's HR contact or the coordinator in the Academic Home Department, if different than the hiring department.

Once you verify time was reported, you should go to the UCPath online and submit a ticket via the "Ask UCPath" button.
Be as descriptive as possible in the ticket request, indicating that the issue is incorrect pay.
First, if you have not yet submitted the missed hours, you should submit your timesheet.
If you have submitted the hours, but they were not submitted in time to meet the deadline, contact your department timekeeper for assistance.
Timekeepers should submit a case to support.ucsd.edu/path. For "

Missed Pay

" submit a case with an Expedited Missed Pay Description to ensure expedited action is taken.
If you have more than one job with the same Job Title and Pay Rate, earnings from both jobs will display all on one line.
If, however, your jobs are different Job Titles and Pay Rates, you will see a separate line for each Job.
More information on Graduate Academic Job Codes can be found on the Graduate Division Salary & Fee Remission web page.

The former employee will have continued access via the UCPath Former Employee portal. Employees should ensure that a personal email address is included in their personal information on UCPath Online before they separate or retire. If they do, they will receive an email from UCPath Center prompting them to register. They will then access the Former Employee Portal by entering a personal email and the last 4 digits of their Social Security Number. If an employee did not have a personal email address entered into UCPath, they must contact UCPath Employee Services directly for assistance in registering for the Former Employee Portal.

If the employee does not set up an account within 18 months of separation/retirement the employee will have to contact UCPath at 855-982-7284 for assistance.

Former employees will have access for 36 months after the effective date of termination.

For more information visit UCPath Online for Former Employees on the UCnet website.

No. UCPath is only used for employment-based earnings. If hired, undergraduates and graduate students are entered into the UCPath system by the hiring department. All employees then use the applicable timekeeping system to report time worked. Wages are issued via a UCPath paycheck and employees receive these funds via direct deposit, UC Pay Card, or a mailed check.

More information on Graduate Student Financial Support, including employment and non-employment support, can be found on the Graduate Division Salary & Fee Remission web page.

 

More info related to pay options is available here. Questions about payments related to awards, scholarships, or student stipends should be directed to your Academic Home Department, the Student Financial Aid Office, the Graduate Division, or the Office of Postdoctoral Scholar Affairs as applicable.