Training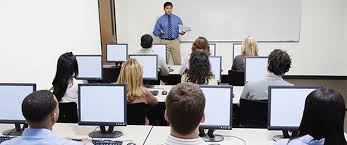 The UCPath Training team is committed to providing UC San Diego academics and staff with the resources they need to successfully interact with the new UCPath system. Efforts are underway to ensure organizations and departments across UC San Diego are prepared for the transition to UCPath.
Employees in designated roles for processing transactions in the new system will receive targeted training based upon their role. All employees will have access to web-based training for the UCPath Self-Service Portal.
Instructor-led courses, web-based tutorials through the UC Learning Center, user productivity kit simulations that allow "see it, try it" functionality, printable job aids, and open lab sessions will be offered. Depending on your role in UCPath, you will be assigned required training courses, and offered the option of attending others.
More information about our training curriculum and training timeline will be coming soon.